Nokia N9 PSD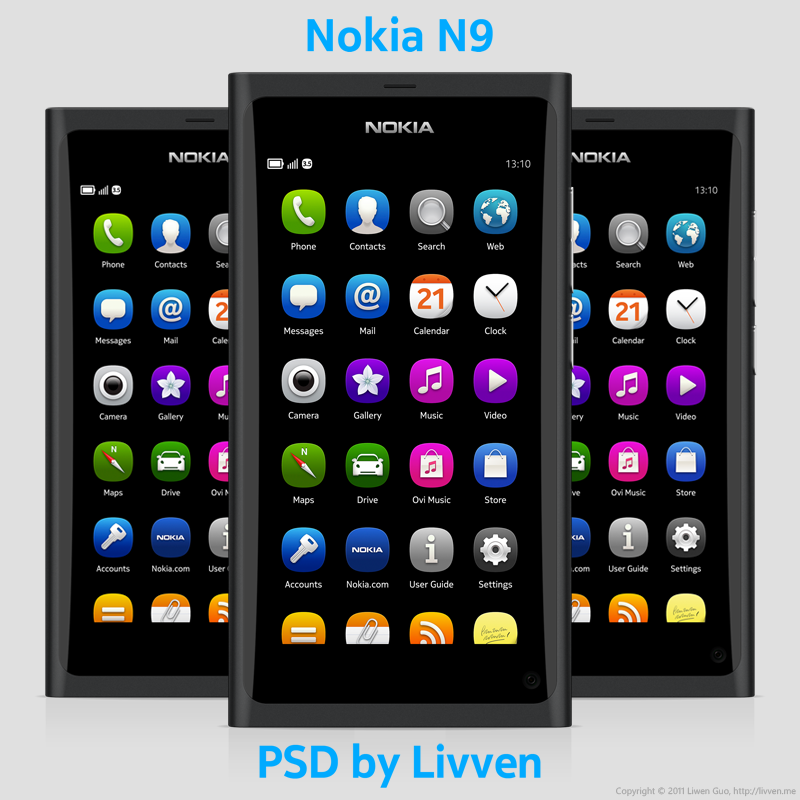 The Nokia N9 is a pinnacle of industrial design but sadly based on a dead-on-arrival, if beautiful in its own right, operating system. However, Nokia has done the wise thing by continuing the N9's design in its new line of Windows Phones.
While the N9 is available in four different colors – black, cyan, magenta, and white – I have only included the black variant in this PSD. If you want the other colors, you can try to mix-and-match it with some pieces from my Lumia 800 PSD.
Feel free to use this PSD for personal projects as long as you give me credit by including a link to this website. However, if you want to use this PSD commercially, please consider a small donation (I'd suggest $10). Thank you!
Note: To open and edit PSD files, you need Adobe Photoshop CS6
(affiliate link).
If you have any questions or feedback, leave a comment here or visit the corresponding deviantART page. Also check out my other PSDs.