HTC Mondrian Windows Phone 7 Concept PSD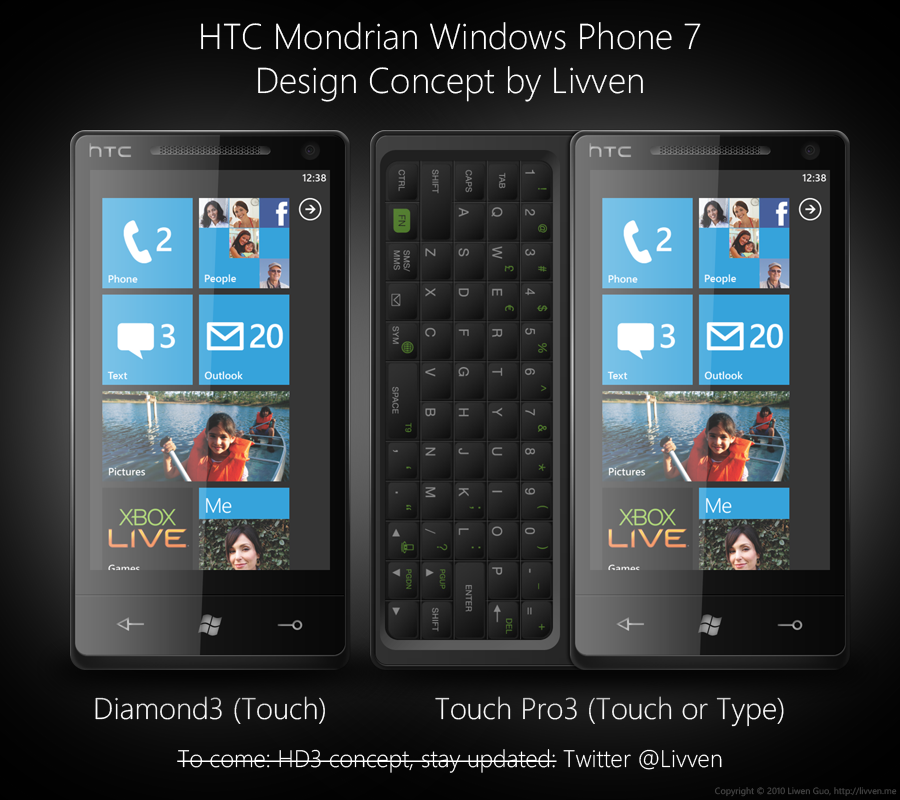 A design concept I made way back in 2010, shortly after the unveiling of Microsoft's Windows Phone 7 operating system. Mondrian was a leaked codename for a Windows Phone by HTC, and I drew inspiration for this PSD from earlier HTC handsets, most notably the sleek HTC Diamond, a Windows Mobile phone from 2008, and its keyboard-toting sibling, the Touch Pro.
Feel free to use this PSD for personal projects as long as you give me credit by including a link to this website. However, if you want to use this PSD commercially, please consider a small donation (I'd suggest $10). Thank you!
Note: To open and edit PSD files, you need Adobe Photoshop CS6
(affiliate link).
If you have any questions or feedback, leave a comment here or visit the corresponding deviantART page. Also check out my other PSDs.